Wojciek Lipiński 4 tet & Ola Lipińska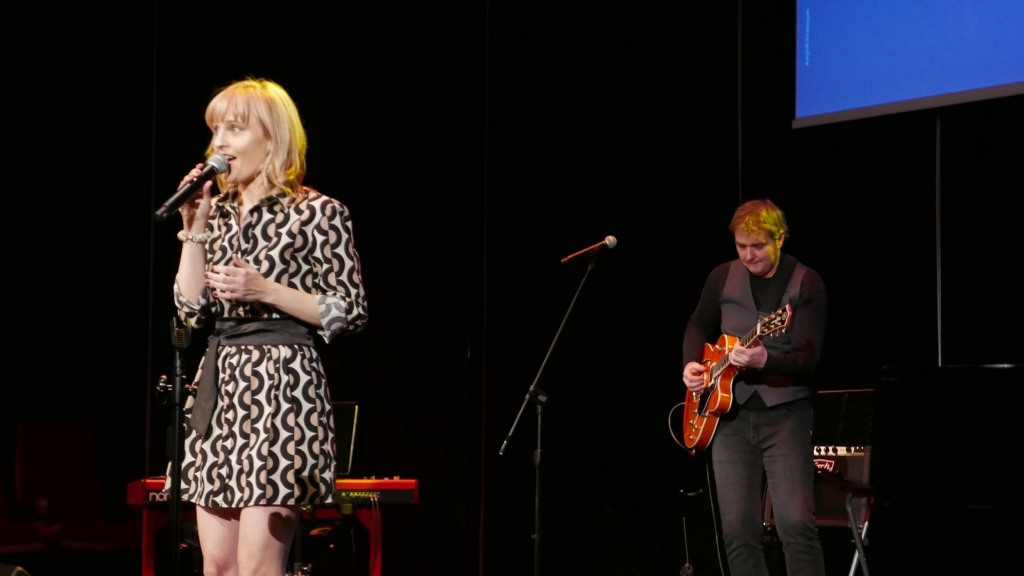 We offer you a jazz concert by Wojciech Lipiński's quartet (Kwartet Wojciecha Lipińskiego).
The concert program includes pieces from the last music project 3po3 published on CD in the year 2020. The CD 3po3 won fifth place in the plebiscite of RadioJAZZ and JazzPRESS in the category "The best Polish jazz music CD of 2020" ("Najlepsza polska płyta jazzowa roku 2020").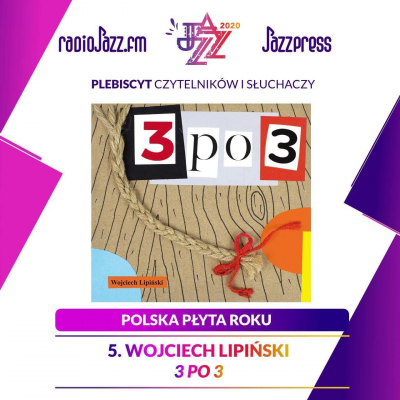 The idea to arrange well-known pieces appeared in 2019. On the CD, it was possible to combine the approachability and communicativeness of the music (the pieces are easily recognizable) with not obvious, in this case, jazz stylistics, which does not lack room for improvisation. As its author jokingly calls it, it is jazz music with "a human face". It is music that touches upon different spheres of sensitivity and speaks to the listeners without distance. It is a type of effortless conversation, which we listen to with interest.
The characteristic tone of the band is based on the melodic and spatially sounding jazz guitar of Wojciech Lipiński (although in one of the pieces we can also hear the classical guitar) and on the warm vocal tone of Ola Lipińska, which works perfectly in Polish texts.
The audio recordings taken by Piotr Laczek in the Hear Studio in Warsaw are accompanied by a video to the song "Czerwone jabłuszko" ("Red Apple"), which promotes the album. The author of the frames is Łukasz Klimczak. Apart from the mentioned song, also the following pieces, among other ones, are found on the CD: "Karolinka", "Idzie Janko lasem", "Prząśniczka", and "Aria Skołuby".
The CD 3po3 has also been very well received by critic:
"Someone would say that one must have great knowledge, a perfect performance workshop, and great musical imagination to undertake such a task. But I say that apart from that one needs a remarkably selective mind, as such measures require total precision, without which there will be no desired effect.
Certainly, Wojciech Lipiński has all of the mentioned features. I don't know anyone else who would so ideally fit into the role of a creator of such music. This is stylistics in which he remains a master – full stop!"
Piotr Bielawski, Ether Jazzu (Jazz Ether), Polskie Radio Łódź (Polish Radio Lodz), May 21, 2020
Musicians:
Wojciech Lipiński – electric and classical guitar
Piotr Sitkowski – keyboard instruments
Patryk Miszczak – bass guitar
Kuba Nowak – percussion
Aleksandra Lipińska – vocal